New Badge Unlocked!
COINS STORE
Choose your package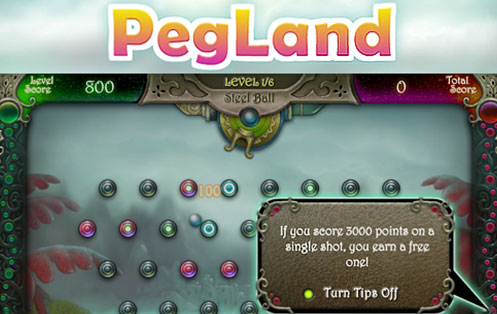 Knock out the pegs in this magical world of Pegland - a place of fantastical landscapes, exciting powers, and more pegs than you could shake a stick at.
Play Now
Other Arkadium games on your devices
Taptiles on Windows 8
Get Taptiles free on your Windows 8 device now!
Release The Ninja on iOS
Get Release the Ninja free on your iOS Device now!
Release the Ninja on Android
Get Release the Ninja Free on your Android Device Now!